The clocks have changed and buds are beginning to blossom. Springtime has officially arrived in the Alps and we couldn't be happier (or hoppier!). Here's why Easter is a great time to come and visit.
Longer Days
Although we got an hour's less sleep on the weekend and many had a few mornings feeling a little jet-lagged, the resulting longer evenings will definitely make up for the internal adjustment. Right now sunset isn't until 8pm, meaning when the lifts close shortly before 6pm the sun will still be shining high in the sky and warming your skin. You can even enjoy a sunny après! If you're an early bird and enjoy a sunrise hike then you'll have an extra hour in bed as sunrise is a little later currently thanks to the clock change.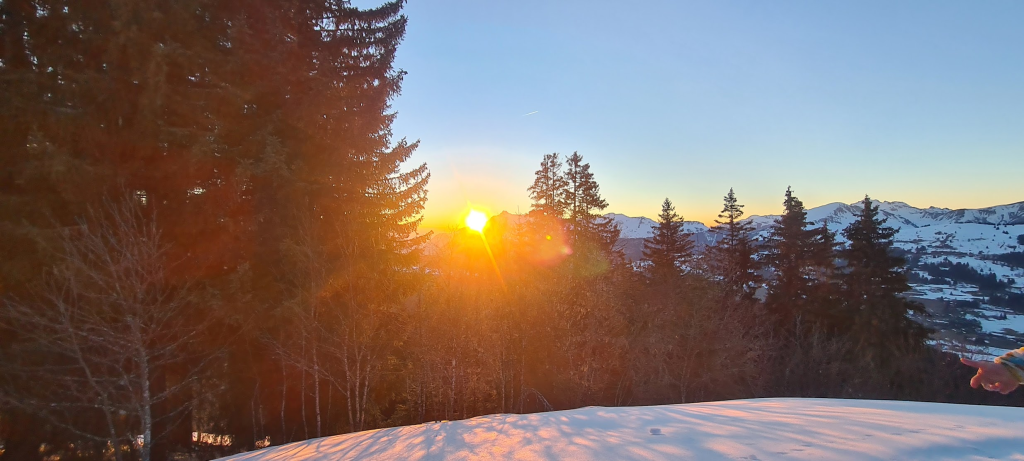 Surfy Snow
Corn. What does that have to do with snow? It's actually a term for a particular type of snow which appears in Springtime, called this due to the size and shape of the snow which is formed. In contrast to the very fine icing sugar-like powder created by constant low temperatures, corn is created by low temperatures overnight followed by contrasting warm daytime temperatures. It can be just as much fun as fine powder and gives a distinct surfing feel to your descents.
Softer snow and warmer temperatures also makes Spring a perfect time for beginners to come skiing. Less thought needs to go into wrapping up and staying warm and more focus can be on learning, with softer landings for those little falls on your learning curve to becoming a pro.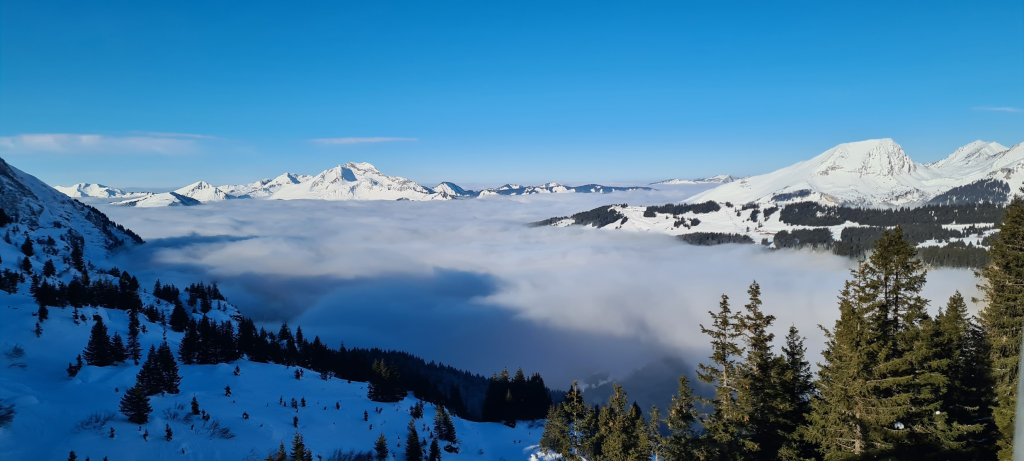 Free Lift Passes
Everyone loves a freebie, right? In April, big discounts and even completely free child passes are on offer across the Portes du Soleil. From 1 April, buy a 6-day full area PDS adult pass and you'll get a free child's pass (under 12) with a value of almost €200! You don't need children to benefit from the offers though; all lift passes will be reduced, with weekly local and full area passes offering over €50 discounts.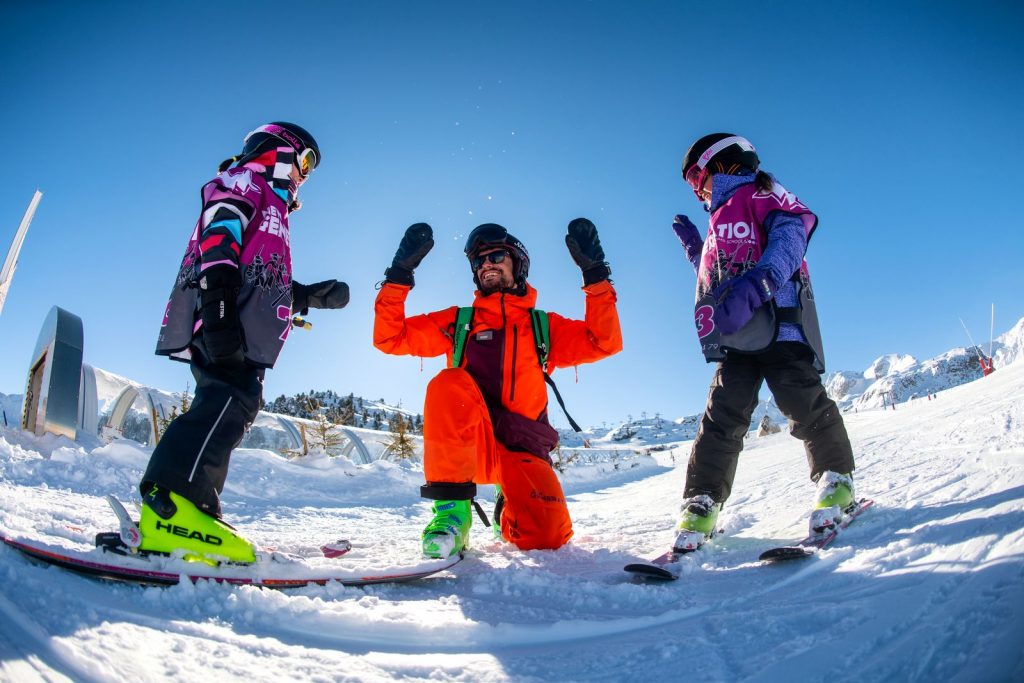 Activities Galore
Aside from religious activities in the valley's picturesque churches, there are also plenty of activities on offer for those with a sweet tooth. Easter egg hunts are on 1 April in Le Biot and 8 April in La Baume. Morzine has a treasure hunt with map to guide you to the precious treasure on 9 April, Easter Sunday. Children can also have fun with games in the world of Alice in Wonderland from 12-14 April in Morzine.
For adults, the European Outdoor Film Tour (the largest adventure film tour in Europe) comes right next door to the Hotel du Lac at the Domaine du Baron on 4 April. Learn more and book your tickets here.
Quieter slopes
Whilst New Year and February half term holidays bring throngs of holidaymakers, Easter is a quieter holiday period. This means the lift queues will be shorter and you'll have plenty of space across the pistes to ski how and where takes your fancy, whether you're a fan of straight-lining top to bottom or taking wide, gently snaking turns and stopping for every photo opportunity. However you ski, it's a great way to burn off some of those Easter eggs!
Not to be outdone by all the offers across the valley, we also have an offer of our own here at Hotel du Lac. Enjoy four nights at Hotel du Lac and pay for just three! For example, arrive on Sunday 2nd April for four nights in a standard double room for two adults on a bed and breakfast basis for just €428. Book here. If you'd like to join us on Easter Sunday for a roast dinner please book here.
Wishing you a very hoppy Easter!