ÉVÉNEMENTS AU LAC DE MONTRIOND ET AU-DELÀ
Events at Lac de Montriond and beyond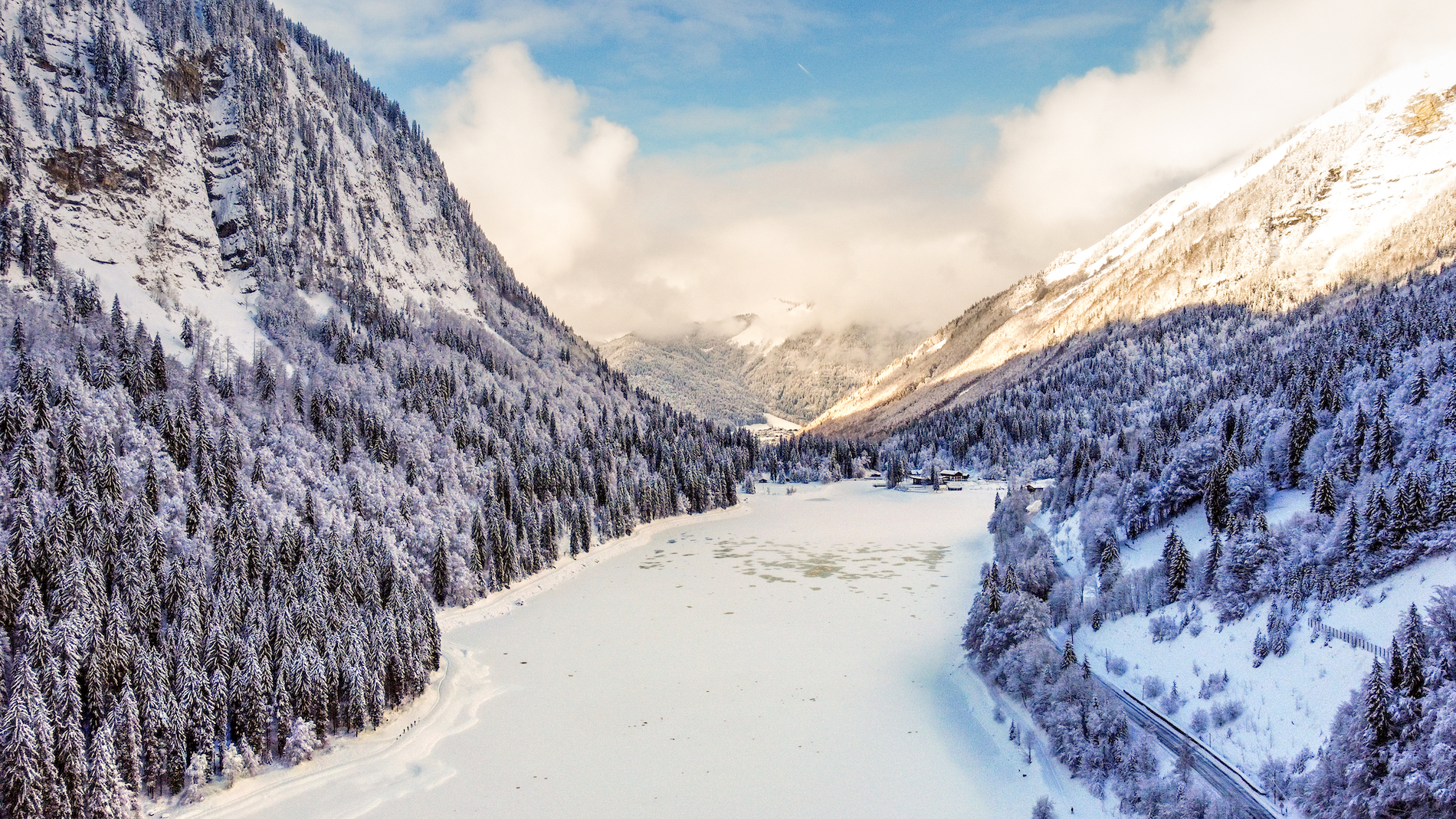 🇫🇷 Pour vous aider à planifier votre escapade ultime sur le lac de Montriond, nous avons rassemblé quelques-uns des meilleurs événements locaux – à la fois au sein de l'hôtel et plus loin. N'hésitez pas à nous envoyer un email si vous souhaitez plus d'informations.
🇬🇧 To help you plan your ultimate break on Lac de Montriond, we've rounded up some of the best local events – both within the hotel and further afield. Feel free to send us an email if you'd like more information.

Our Famous Sunday BBQ // Notre célèbre BBQ du dimanche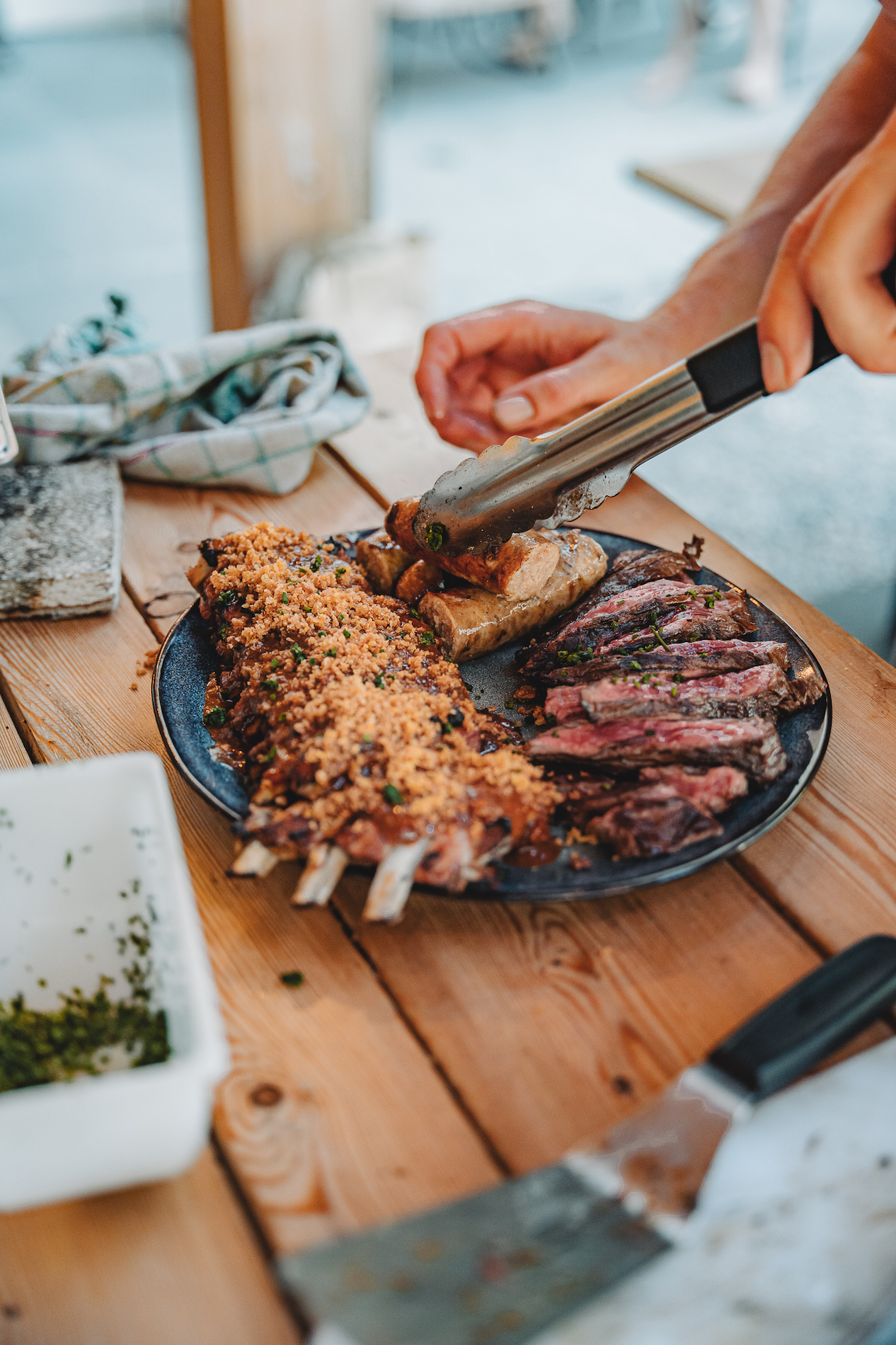 There's no better setting for a Sunday BBQ than the shores of Lac de Montriond. Spend hours sunbathing by the lake, take a refreshing dip then join us for our famous weekly BBQ featuring all of your favourites plus some extra special weekly dishes too. Expect a full rack of ribs, a whole smoked roast chicken, steaks and a stack of side dishes for the whole table – mix and match to create your ultimate plate of food. As you'd expect from Hotel du Lac, we've also planned some thoughtful vegetarian alternatives and there's smaller portions for children aged 12 and under too.
The Details:
Serving every Sunday during the summer 23 season between 12noon and 8pm.
Adults: €27 for a meat option, €22 for a vegetarian option, both include side dishes.
Children: €12
*Tables of 12 people or more should email us on info@lacdemontriond.com to reserve your table. We'll ask you to pre-order your meals from our menu in order to guarantee availability.
*Note that our regular menu isn't available on Sundays but vegan and vegetarian alternatives are available on request, please email us in advance to arrange.
*************
Il n'y a pas de meilleur décor pour un BBQ que les rives du lac de Montriond. Passez des heures à bronzer au bord du lac, faites un plongeon rafraîchissant, puis rejoignez-nous pour notre célèbre barbecue hebdomadaire avec tous vos plats préférés ainsi que des plats hebdomadaires spéciaux supplémentaires. Attendez-vous à un carré complet de côtes levées, un poulet rôti entier fumé, des steaks et une pile de plats d'accompagnement pour toute la table – mélangez et assortissez pour créer votre assiette de nourriture ultime. Comme on peut s'y attendre de la part de l'Hôtel du Lac, nous avons également prévu des alternatives végétariennes réfléchies et il y a aussi des portions plus petites pour les enfants de 12 ans et moins.
Les détails:
Service tous les dimanches de la saison été 23 entre 12h et 20h.
Adultes : 27 € pour une option viande, 22 € pour une option végétarienne, accompagnements compris.
Enfants : 12 €
RÉSERVEZ VOTRE TABLE MAINTENANT
*Les tables de 12 personnes et plus doivent nous envoyer un courriel à info@lacdemontriond.com pour réserver votre table. Nous vous demanderons de pré-commander vos repas à partir de notre menu afin de garantir la disponibilité
**Notez que notre menu régulier n'est pas disponible le dimanche mais des alternatives végétaliennes et végétariennes sont disponibles sur demande, veuillez nous envoyer un e-mail à l'avance pour organiser.
Évènements liés